Julianna Czifra
Business & Leadership psychologist, coach (PCC) & licensed mediator.
My name is Julianna Czifra, and I'm a work and organizational psychologist and coach as well as a licensed workplace mediator based in Hungary. In each of my professional roles, I am dedicated to bringing out the best in my clients, whether they be individuals, teams, or organizations, accompanying, supporting, and encouraging them on their journey to professional success.
Qualifications:
Memberships: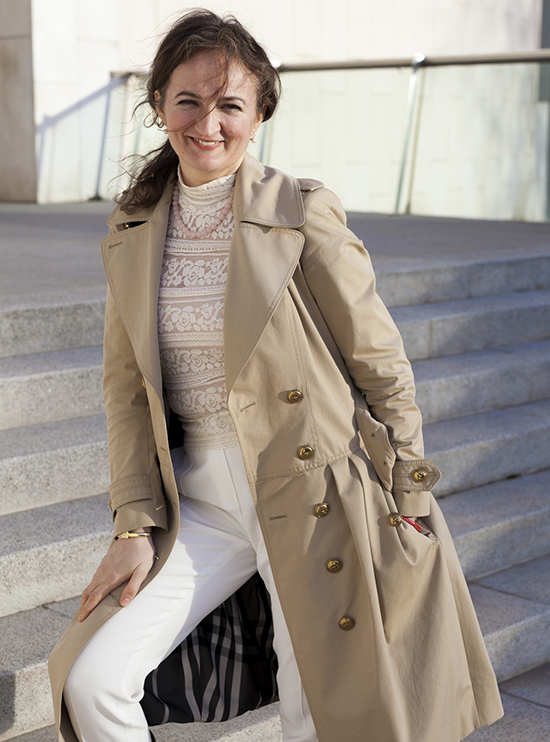 With more than 15 years of management experience behind me, in 2018, I decided to share my professional knowledge and experience as a coach and consultant. My purpose in creating this website is to present my management and coaching services as an entrepreneur, but also to write articles about books, people, and events of major interest to me. Beyond the world of management, I am fascinated in how to awaken the power of the mind and how to harness the potentials of our personality to achieve the best of ourselves, akin to a principle from Eastern philosophy: "The tiger must be hunted mentally first – all the rest is mere formality."
My services
My services cover three major areas: management and consulting, individual and team coaching, article writing and lecturing
Strategy Management Consulting,
Project Management Office (PMO) consulting,
Interim Project Management.
Leadership coaching,
Business & Team coaching,
Project coaching, Career coaching
Lecturing at conferences & seminars,
Facilitating round-tables & workshops,
Conducting interviews, Writing articles.
Julianna is a very professional career coach and very structured in her thinking. She helped me prepare several things: how to present myself and how my CV should represent me. After 2 meetings with her I had a brand new CV. And 3 weeks after our first call I found a great job. So if you want to be successful, don't hesitate to reach out to her! I really recommend her.
Juli taught me how to run an organization in the practical and strategic sense of the word. I made the point that, although everything seems to be available, I cannot see the wood for the trees. From dry spreadsheets to team building; we covered every aspect of organizational development, so now I can happily navigate my way through any maze.
In Cannes, Milan and Munich, Juli skillfully managed investor fairs as external PM, where the strategic interests of the country and the capital (in that Budapest is the Capital of the Danube) were represented. She also professionally supported me and my growing team as a coach, taking a lot of the burden off my shoulders.
At Vodafone, I entrusted Juli with the most complex projects, because I knew she was up to any challenges as a program manager. I could always count on her perseverance to succeed with her team, despite any difficulties.
As a coach, Juli's help brought me peace of mind and confidence. I knew what I needed to talk to her about, and she gently, sensitively reached out to me to find out what I needed to do or what to concentrate on.
Julia helped my professional and personal development and pushed me to review my interactions with the Managing Director, the Board of Management and the relevant stakeholders. She's a well-structured, fast thinking, great individual.
As a PMO, Juli supported me in a complex company-wide project at BAT Hungary. In addition to being an experienced PMO, her effective communication style, rapid integration into the team, and her positive personality greatly increased the success of the project. I'm still using the project management principles I learned from her: I start with the goal, not the problem.
Career coaching was so successful with Juli 2.5 years ago that I'm now launching my own communications agency. The personal strengths we identified at that time have become products and services.
I would like to point out Julianna´s ability to listen and remember every single detail I mentioned, even after several coaching sessions. This allowed me to connect things together in a way I have never experienced before.
Major assignments
Project Management, Organizational Development, Coaching
Latest Articles
Interviews, Books, Events, Blogs